Today I just replaced my SSD and installed a clean install of Windows 11.
So I thought I'd install CapCut, a new video editing app that seems pretty easy to use, so I wanted to give it a try.
The problem encountered after the installation is finished is an error "couldn't load ttvideoeditor.dll" as shown in the picture.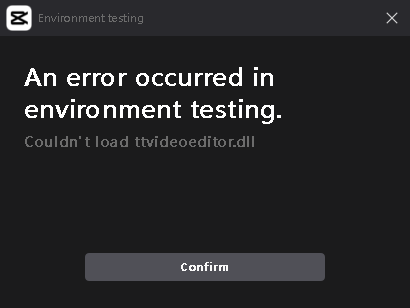 I wasn't sure what caused it. I also couldn't find a solution on the internet too.
So I thought, umm… never mind, just continue using the Davinci Resolve. Let's wait for them to fix the problem.
So I installed Davinci Resove. And it appears that Davinci Resolve says the Mfplat.dll file is missing.
I'm confused. I guess it might be because I'm using Windows 11 N. I don't know which software bundle is missing.
And I found the Mfplat.dll file in the below video on YouTube and paste it in "C:\Windows\System32" folder as he told, without reinstalling the Davinci Resolve. Once opened, it works normally as usual.
The surprising thing is that when I open CapCut again, it works too and passed Environment Testing as well, as in the picture.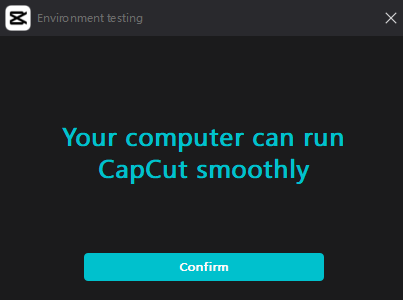 Hope this method can solves your problem too.
Have fun editing your video. 😊
😶‍🌫️ Update: 6-Jun-23, Another potential way to fix the problem officially is by install the "Media Feature Pack list for Windows N editions"